On the blog
Meet PlynkTM: Marco Ludovisi Arce, customer experience team lead
Marco shares why he joined Plynk and how he started his investing journey.
May 5, 2021
This week we caught up with Marco Ludovisi Arce, customer experience team lead, on why he joined Plynk™ and how he began his investing journey. From selling tamales to pay for college, to educating people on their retirement plans, he told us how he uses his past experiences to empathize with new investors and support Plynk customers.
Why are you excited about Plynk?
When I was growing up, my father was terrified to invest in the stock market. He was afraid of losing his money, and even more so, he didn't believe he was capable or "smart enough" to invest.
I'm excited because we've built an app that helps hard-working people like my dad put their money to work. We want people to understand that they don't have to know everything to start investing. It's really about taking the first step, having patience, and learning along the way.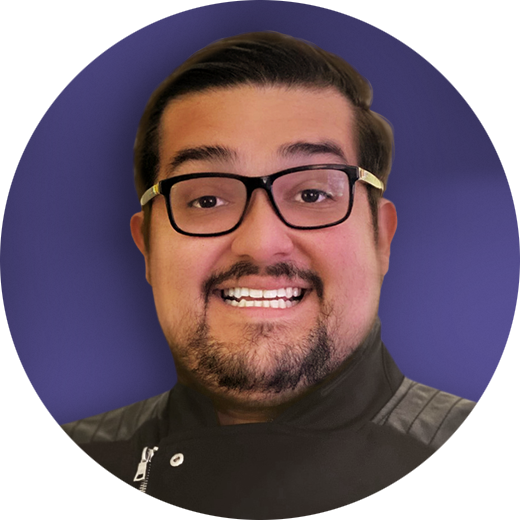 "We want people to understand that they don't have to know everything to start investing."
What motivated you to join the team?
I joined Plynk because I knew I could make a difference in other people's lives by helping them learn how to invest.
Before I started with Plynk, my job was to educate people about saving and investing for retirement and other financial goals. I'll never forget the transformation that often took place during my sessions—clients would go from feeling uneasy and overwhelmed at the start, to feeling confident and ready to take their next step by the time we finished.
It helped me realize the massive impact that financial education can have on people's lives, and how a little bit of guidance can help them overcome the fear of getting started. At the end of the day, having the courage to start really is the difference between going after your goals and being left wondering "what if?"
Tell us about how you started your investing journey.
I started my investing journey unintentionally when I read the book The Richest Man in Babylon. It was like a beacon of hope that allowed me to envision a different life for me and my family.
We moved to the United States from Mexico in 2006. None of us knew the language, and we didn't have much money. To pay for college, I sold tamales door-to-door.
Those experiences made me who I am today. I promised myself that I would take steps to become financially independent and help others do the same.